Table of Contents
The OG Kush Pre-roll Phenomenon
Let's face it – the world of cannabis has evolved dramatically over the past few years. Gone are the days of clandestine deals and sketchy products.
Now, we have a plethora of high-quality cannabis products available at our fingertips. And among these, one particular standout has captured the attention of potheads everywhere: the OG Kush pre roll.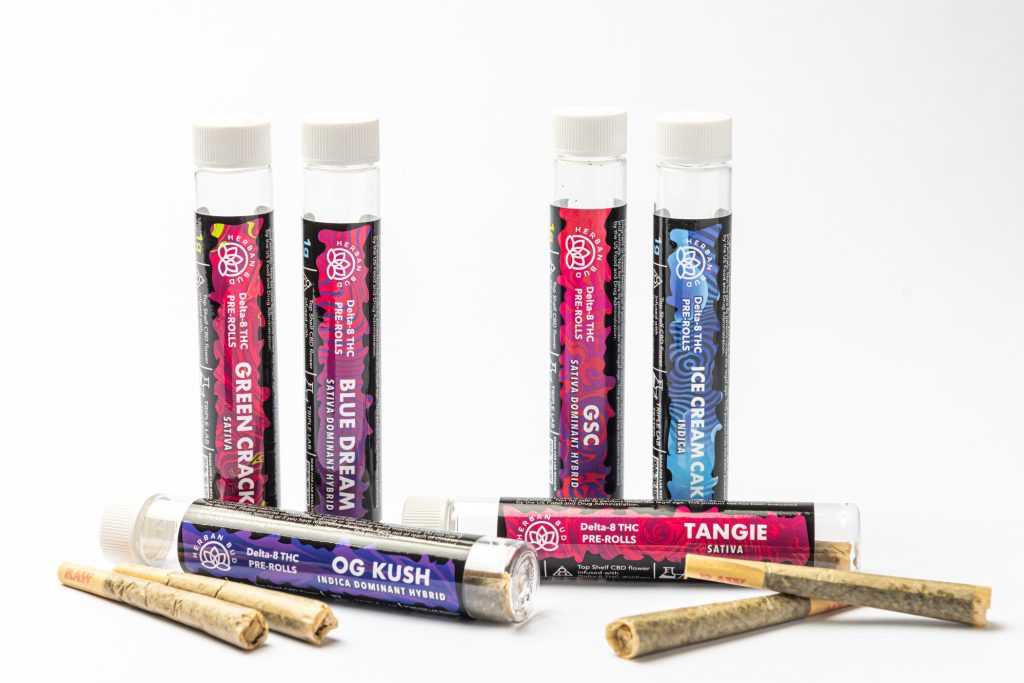 Is It Legal to Purchase OG Kush Pre Rolls Online?
Before we go any further, it's essential to address the legality of purchasing OG Kush pre-rolls online. As cannabis laws vary from country to country and even state to state within the United States, it's crucial to understand the laws in your area.
In the United States, the legal status of cannabis is determined on a state-by-state basis. Currently, a number of states have legalized recreational cannabis use, while others have only legalized medical use or decriminalized possession. To determine whether it's legal to buy OG Kush pre-rolls online in your area, consult your local laws and regulations.
It's worth noting that, in general, buying cannabis products online is becoming increasingly common and acceptable. Many licensed dispensaries now offer online ordering and delivery, making it easier than ever to get your hands on top-notch products like OG Kush pre-rolls. Just remember to make sure you're purchasing from a reputable source and that you're abiding by the laws in your jurisdiction.
The Benefits of Buying OG Kush Pre-rolls
Now that we've established the legal landscape, let's talk about why you'd want to purchase OG Kush pre-rolls in the first place. Here are a few of the many benefits that come with choosing these premium pre-rolls:
1. Convenience: No more fumbling with grinders, papers, and filters. OG Kush pre-rolls come ready to smoke, allowing you to enjoy your cannabis experience without any hassle.
2. Consistency: Each OG Kush pre-roll is crafted with care, ensuring a consistent burn and smooth smoking experience from start to finish.
3. Quality: When you choose OG Kush pre-rolls, you're selecting a product made from high-quality cannabis. OG Kush is a legendary strain known for its potent effects and complex flavor profile, making it a top choice for cannabis connoisseurs.
4. Discretion: Pre rolls offer a discreet and portable way to consume cannabis, making them perfect for on-the-go use or for sharing with friends.
Why Choose Herban Bud for Your OG Kush Pre-rolls
Now that you're sold on the benefits of OG Kush pre-rolls, let's talk about why Herban Bud is the best place to purchase them:
1. Expertly Crafted: Our OG Kush pre-rolls are made by experienced professionals who take great care to ensure a consistent, high-quality product every time.
2. Organic and Pesticide-Free: At Herban Bud, we prioritize sustainability and health. Our OG Kush pre-rolls are made from organically grown, pesticide-free cannabis, so you can feel good about what you're putting into your body.
3. Competitive Pricing: We understand that value is essential to our customers. That's why we offer our OG Kush pre-rolls at competitive prices, making it easy for you to enjoy this premium product without breaking the bank.
4. Fast and Discreet Shipping: When you order from Herban Bud, you can trust that your package will arrive quickly and discreetly, ensuring that your cannabis experience remains private and hassle-free.
5. Exceptional Customer Service: Our team at Herban Bud is dedicated to providing top-notch customer service. If you have any questions or concerns, our knowledgeable staff is here to help.
How to Order OG Kush Pre-rolls from Herban Bud
Ready to experience the convenience and quality of OG Kush pre-rolls for yourself? Ordering from Herban Bud is a breeze.
Here's how to get started:
1. Visit our website at HerbanBud.com.
2. Browse our selection of premium cannabis products and locate the OG Kush pre-rolls.
3. Add the desired quantity of OG Kush pre-rolls to your cart.
4. Proceed to checkout and provide the required information, including your shipping address and payment details.
5. Confirm your order, and you're all set! Your OG Kush pre-rolls will be on their way to you in no time.
In conclusion, while the legality of purchasing OG Kush pre-rolls online depends on your local laws and regulations, it's clear that these premium products offer numerous benefits for cannabis enthusiasts. By choosing Herban Bud as your source for OG Kush pre-rolls, you can enjoy a convenient, consistent, and high-quality cannabis experience. So, don't wait – visit our website today and discover the difference for yourself.