Delta-9 THC is a cannabinoid found in cannabis that is known for its psychoactive effects. It has been shown to have a range of potential benefits, including pain relief, appetite stimulation, and mood elevation. Delta-9 THC is often consumed by smoking or vaping, but for those who prefer not to smoke, Delta-9 gummies have become a popular alternative.
Delta-9 gummies are a delicious and convenient way to consume Delta-9 THC.
They offer a discreet and enjoyable way to consume cannabis without the negative effects of smoking. Gummies come in a variety of flavors and dosages, making them a great option for those with a sweet tooth.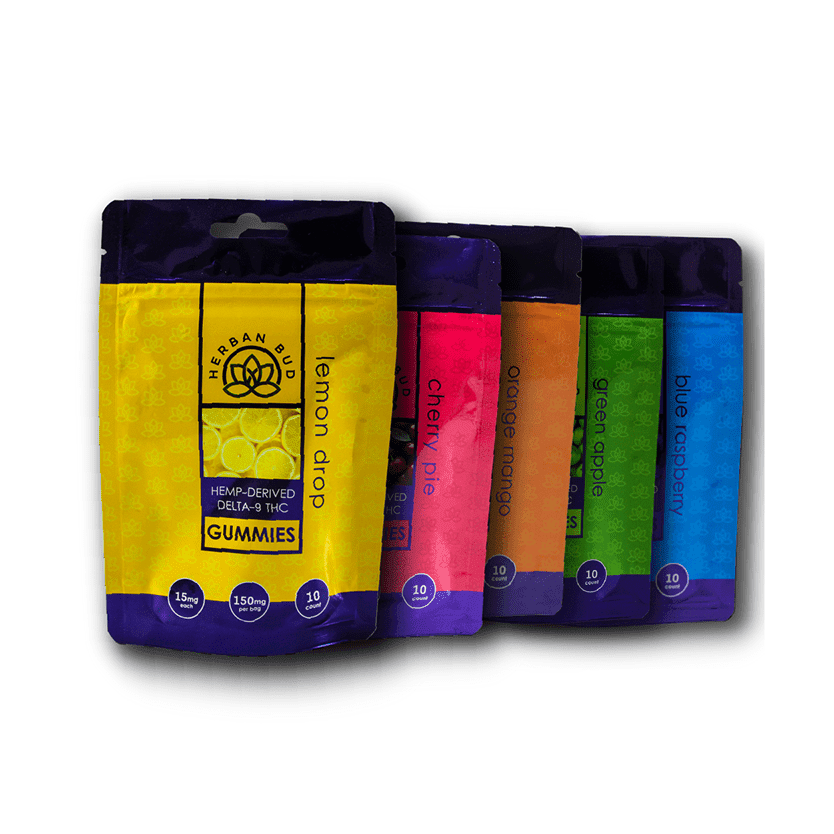 One of the main advantages of purchasing Delta-9 gummies in bulk is the cost-effectiveness. Buying a single pack of gummies can be quite expensive, whereas buying in bulk allows you to save money in the long run. Plus, you'll always have a stash of gummies on hand, meaning you won't have to worry about running out anytime soon.
Bulk Delta-9 gummies are also a great option for those who like to share their cannabis products with friends or family. Having a larger quantity of gummies means you can be generous with your supply, without having to worry about running out too quickly.
However, purchasing Delta-9 gummies in bulk can be challenging, especially when searching for a trustworthy source. This is where Herban Bud comes in. Herban Bud offers the best deals on bulk Delta-9 gummies, ensuring that you get high-quality products at a competitive price point.
Herban Bud prides themselves on using only the best ingredients in their Delta-9 gummies. Their gummies are made with pure Delta-9 THC extract, ensuring that you're getting the most out of your purchase. Plus, with their bulk options, you'll save money and have plenty of gummies to share with friends or to use at your leisure.
Choosing Herban Bud for your Delta-9 gummy needs is a smart choice. Not only do they use high-quality ingredients, but they also offer competitive pricing on their bulk Delta-9 gummies. Herban Bud understands that purchasing cannabis products can be expensive, so they strive to provide their customers with the best possible prices without compromising on quality.
When you shop with Herban Bud, you can rest assured that your purchase will be shipped quickly and discreetly. They understand the importance of privacy when it comes to purchasing cannabis products, so they take extra care to ensure that your order arrives safely and securely.
Ordering bulk Delta-9 gummies from Herban Bud is easy and convenient. Simply head to Herbanbud.com and fill out their wholesale form. They offer a variety of flavors, so you can choose the option that best fits your needs.
Once you've filled out their wholesale form, one of Herban Bud's sales managers will reach out to explore the Delta-9 gummy options available to you.
After placing your order, they'll quickly process and ship it to your address. Herban Bud offers fast and discreet shipping, so you can have your gummies in hand in no time.
In conclusion, Delta-9 gummies have become increasingly popular in the cannabis community due to their ease of use, convenience, and great taste. Purchasing them in bulk offers a cost-effective and convenient way to ensure that you always have a supply on hand. Herban Bud is the best place to buy bulk Delta-9 gummies, with their commitment to quality, competitive pricing, and discreet shipping making them the smart choice for your Delta-9 gummy needs.